MARTIN'S Bags 4 My Cause Benefits the Institute
June 1, 2019

-

June 30, 2019

$2.50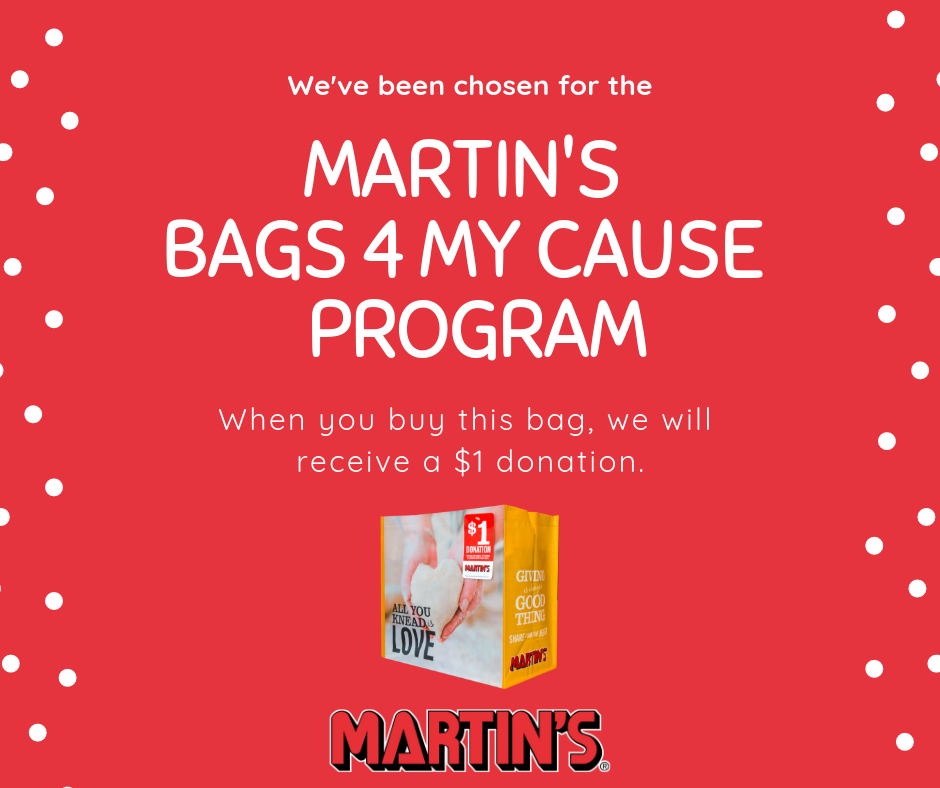 Renfrew Institute selected as MARTIN'S Bags 4 My Cause Program Beneficiary
Renfrew Institute has been selected as a beneficiary of the MARTIN'S Bags 4 My Cause Program for the month of June.
The MARTIN'S Bags 4 My Cause Program, which launched in March 2019, is a reusable bag program that facilitates community support with the goal to make a difference in the communities where shoppers live and work.
Renfrew Institute was selected as the June beneficiary of the program by store leadership at the MARTIN'S located at 708 East Main Street in Waynesboro.
Renfrew Institute will receive a $1 donation every time the $2.50 reusable Bags 4 My Cause Bag is purchased at this location during June, unless otherwise directed by the customer through the Giving Tag attached to the bag.
"This is a great way to raise awareness and support the environment while raising extra funds," said Tracy Holliday, institute executive director. "In addition, the promotion is mission-aligned for the institute as reusable bags are important in the effort to reduce single-use plastic bags."
For more information on the MARTIN'S Bags 4 My Cause Program, visit martins.bags4mycause.com.